17th WIMC Social Programme
Prior registration is required for all events of the social programme.
Registration for workshops and social programme will open at 20:00 (CEST) on Friday, April 29th 2022 and will stay open until Sunday May 1st, 2022 at 23:59 (CEST) or until there are no spots remaining.
Both workshops and social programme events are free of additional charges, however registration is mandatory. We must abide by the rule of "first come, first served".
Link to registration: https://www.eventbrite.com/e/329210717117
Neon Museum
Is there anything more photogenic than neons?
We don't think so!
At the Neon Museum, you will find preserved Cold War era neon signs and electro-graphic designs. Come and marvel at these brilliant and rare neon signs!

Where: Soho Factory, Building 55 | 25 Minska Street | 03-808 Warsaw Praga
Start: 6:30 pm | 6th of May
Zacheta Museum – Jerzy Krawczyk's exhibition 
If you would like to travel in time, we highly recommend this display!
Jerzy Krawczyk was an extraordinary artist, who in amongst many worked in the Department of Normal Anatomy at the Medical Academy of Łódź. Both poles of art, i.e. 'painting about painting' and life experience are reflected in the selection and arrangement of over eighty works shown in six Zachęta exhibition rooms.
Where: pl. Małachowskiego 3, 00-916 Warsaw | Zachęta Museum
Start: 7 pm | 6th of May
Old Town Sightseeing
Prepare Yourself for the walk of Your life!
Warsaw's most characteristic sites reside in the Old Town, including the Castle Square, Sigismund III Vasa Column and many many more. Sightseeing will take place at sunset creating a relaxing atmosphere and perfect lighting for all you instagrammers. The walk concludes with a panorama of the Old Town from the observation deck at the Church of St. Anne.
Where: 
Start: 7 pm | 6th of May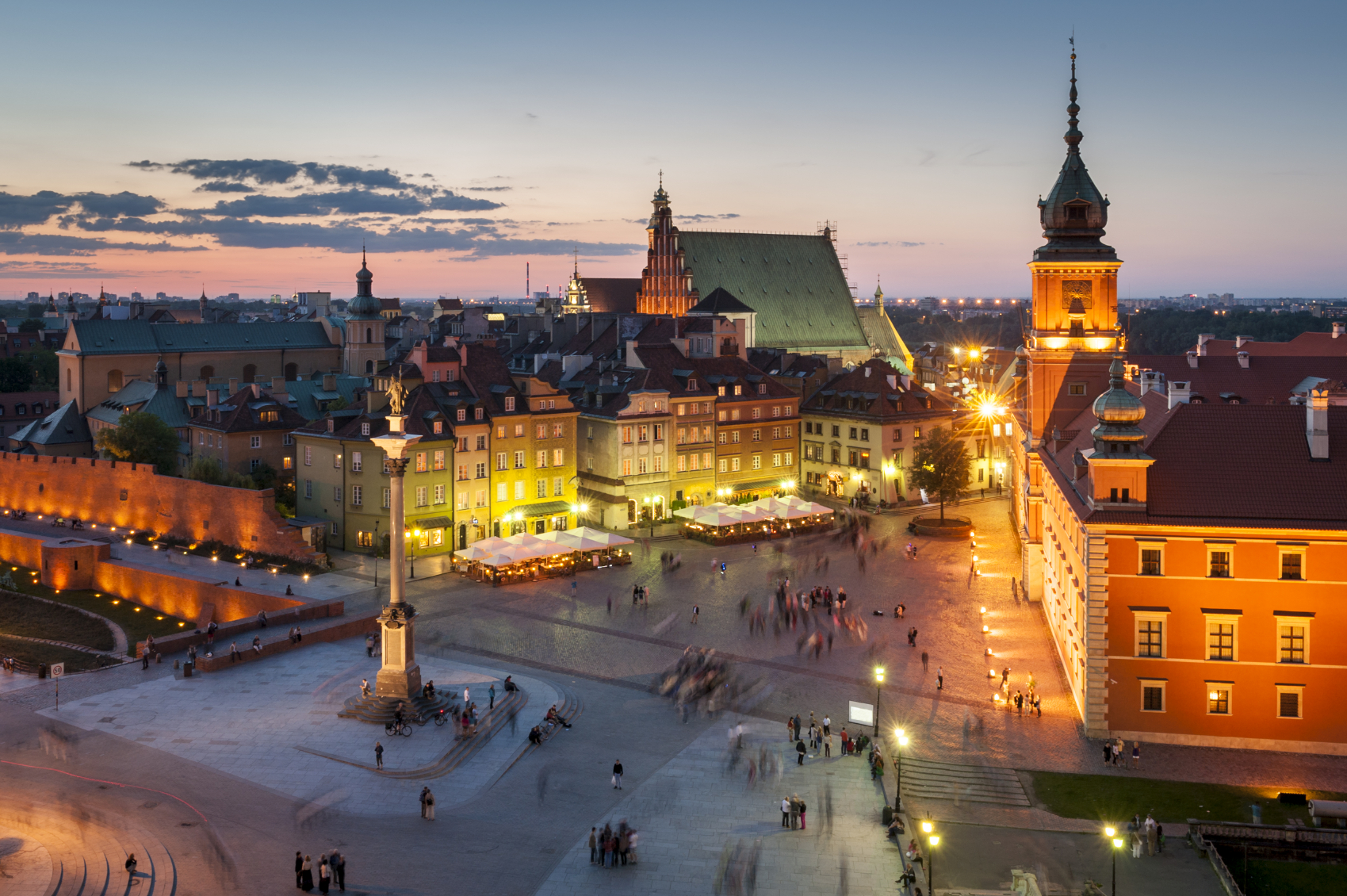 Polish Vodka Museum – tour and workshops
What's one of the first things that comes to your mind while thinking about Polish culture?
For some, it's probably Polish Vodka!
Walk with us through an interactive exhibition at the Polish Vodka Museum, through over 500 years of history and tradition connected to our national beverage and learn what made Polish Vodka famous worldwide!
Moreover, You'll have an opportunity to learn how to make excellent cocktails all by yourself!
Where: Plac Konesera 1 |  03-736 Warszawa
Start: 6:30 pm | 6th of May
The Invisible exhibition
The Invisible Exhibition is a unique interactive journey into the world of darkness, where you can try to cope with everyday tasks without the help of sight – only with the remainig senses of hearing, touch and smell… 
At the exhibition, guides – blind or visually impaired – will take you on a journey that will change your life.
Where: Atlas Tower (1st floor) | Al. Jerozolimskie 123a | 02-017 Warszawa
Start: 6:30 pm, 6:45 pm, 7:00 pm | 6th of May